Sponsors
»

The Shriners of North America
and Shriners Hospitals
Shrine Membership:
Approximately 325,000.
Number of Shrine Temples:
194 temples (chapters) across the United States, Canada, Germany, Mexico, the Philippines, Puerto Rico and the Republic of Panama.
Number of Shriners Hospitals:
22; 18 orthopedic hospitals, three burn hospitals, and one hospital that provides orthopedic, burn, and spinal cord injury care.
Cost for Treatment at Shriners Hospitals:
Nothing. All care provided at Shriners Hospitals is totally without charge to the patient and family.
Number of Children Helped to Date:
More than 1,000,000.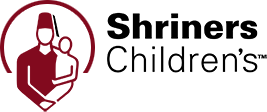 Links